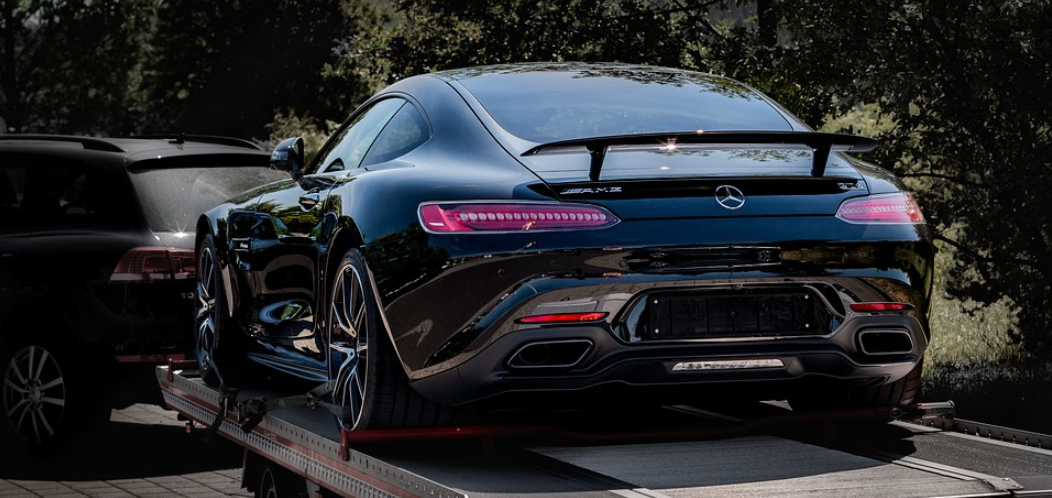 Lehi Towing Company is a well-established business that has been serving the residents of Utah County for many years. Our dedication to providing quality towing services at affordable prices has made us the number one choice for many customers. Being stranded on the side of the road can be a stressful and frustrating experience, which is why we do everything in our power to make the towing process as smooth and hassle-free as possible.
This is Lehi, Utah. And we are Lehi Towing Company.
Our team comprises a cordial and helpful staff who are always ready to answer any questions or concerns you may have. Our professional drivers are highly experienced and know the area well, so you can rest assured that your vehicle will be transported to its destination safely and efficiently. We take great care in handling your vehicle and use the latest equipment and techniques to ensure it is not damaged during the towing process.
We pride ourselves on providing fair and transparent pricing at Lehi Towing Company. Every customer deserves to know the cost of our services upfront, and we will always provide you with an estimate before any work is done. We also strive to provide various services to meet our customers' needs. Whether you need a simple jumpstart or a complex recovery operation, our team is equipped to handle it all.
In addition to our towing services, we offer various other services, such as roadside assistance, lockout service, and winching. We are always on call, 24/7, ready to respond to emergencies.
Lehi Towing Company is your one-stop shop for all your towing and roadside assistance needs. With decades of experience, a dedicated team, and a commitment to providing quality services at low prices, we are the best choice for anyone in Utah County. Contact us today, and let us take the stress out of your next roadside emergency.
The Process
When you call Lehi Towing Company, you can expect a quick answer from our staff, that is always on call. Being stranded on the side of the road can be a stressful experience, so we offer 24/7 emergency assistance to help you get back on the road as soon as possible.
When you call us, one of our friendly staff members will take down your contact information and the location of your vehicle. From there, one of our experienced drivers will be on the way to assist you. No matter where you are in the tri-county area, we'll be on the scene within minutes to help you.
Lehi Towing Company has a diverse fleet of tow trucks equipped to handle any situation. Our flatbed trucks are ideal for transporting cars, trucks, and motorcycles, while our hook-and-chain trucks are perfect for basic towing needs. In case of an accident, our wreckers are ready to remove vehicles from the scene quickly and safely. We also have specialized integrated tow trucks for larger vehicles such as semi-trucks or buses. With this variety of trucks in our arsenal, we can handle any job that comes our way.
Once we arrive on the scene, our driver will assess the situation and take the necessary steps to get you rolling again. If the car cannot be restarted, he'll tow you to the nearest convenient repair station. We pride ourselves on our prompt, professional, and reliable service, and we will do everything in our power to get you back on the road as soon as possible.
Our Creed
At Lehi Towing Company, we are passionate about providing top-notch service to our customers during their time of need. We understand how frustrating and stressful it can be to be stranded on the side of the road, waiting for assistance. That's why we strive to be there for our customers as quickly as possible, to alleviate their stress and get them back on the road. We want our customers to get the help they need before daybreak; we want to provide it now.
No one should wait for help, so we offer 24/7 emergency assistance to get you back on the road as soon as possible. We know how important it is to return to your daily routine and want to ensure you are back on the road in no time.
Being stranded on the side of the road can be a chaotic and stressful situation. As such, we take pride in bringing order and calm to our customers in their time of need. Our team is dedicated to making the most difficult of nights turn out to be manageable and less stressful. We know that when our customers reach out to us, they are in a state of distress, and our goal is to do everything in our power to alleviate that and bring them peace of mind.
Lehi Towing Company:  (801) 742-8998.